I  still take orders through my email at liana.moran.artist@gmail.com for prints and commissions. 
 Below are some sizes and prices and a list of illustrations that are available in prints. I have work for sale at The Scottish Design Exchange in Edinburgh situated at 52 George Street. The stock changes but I have a large selection of unframed / framed prints and cards there.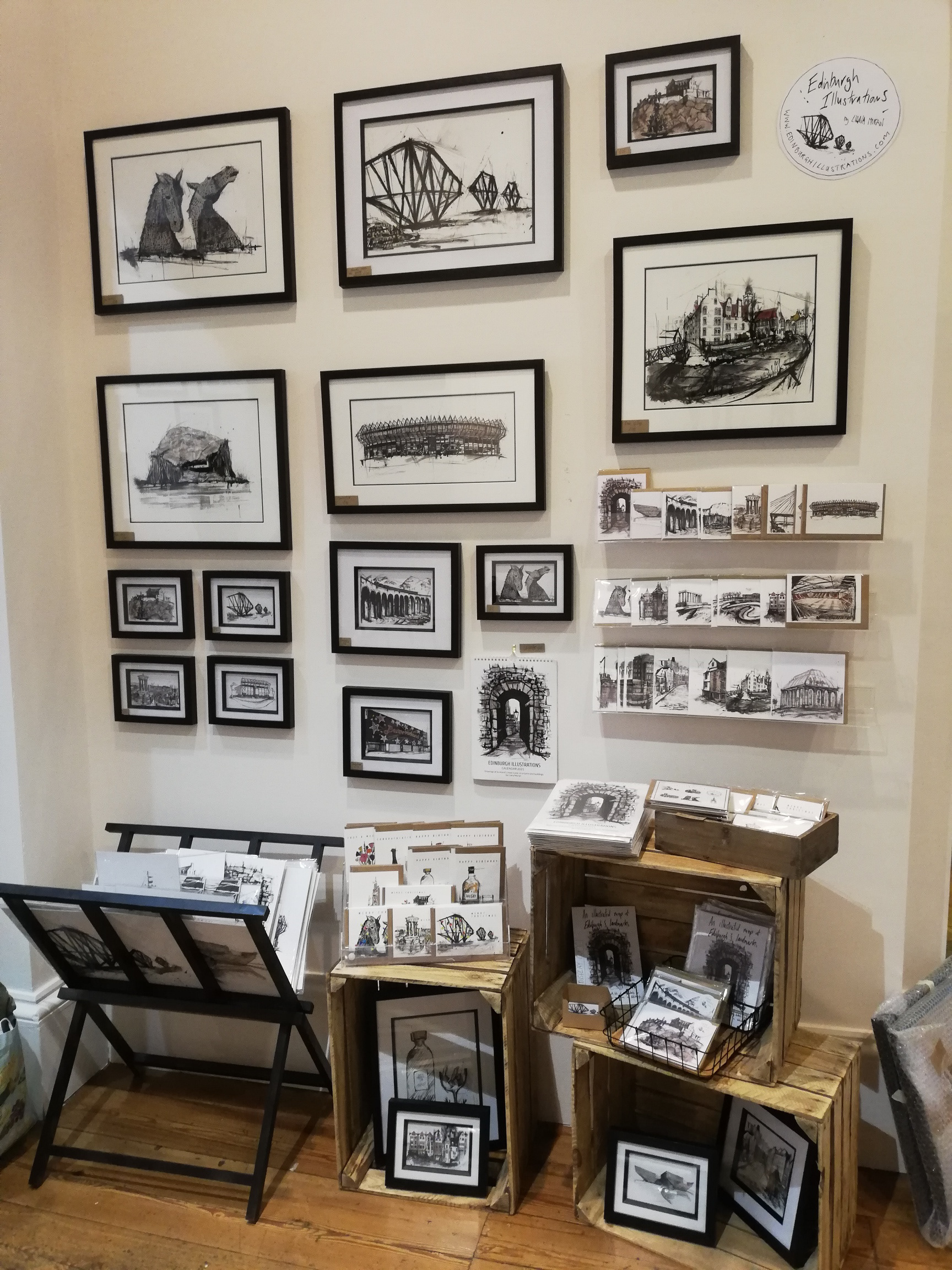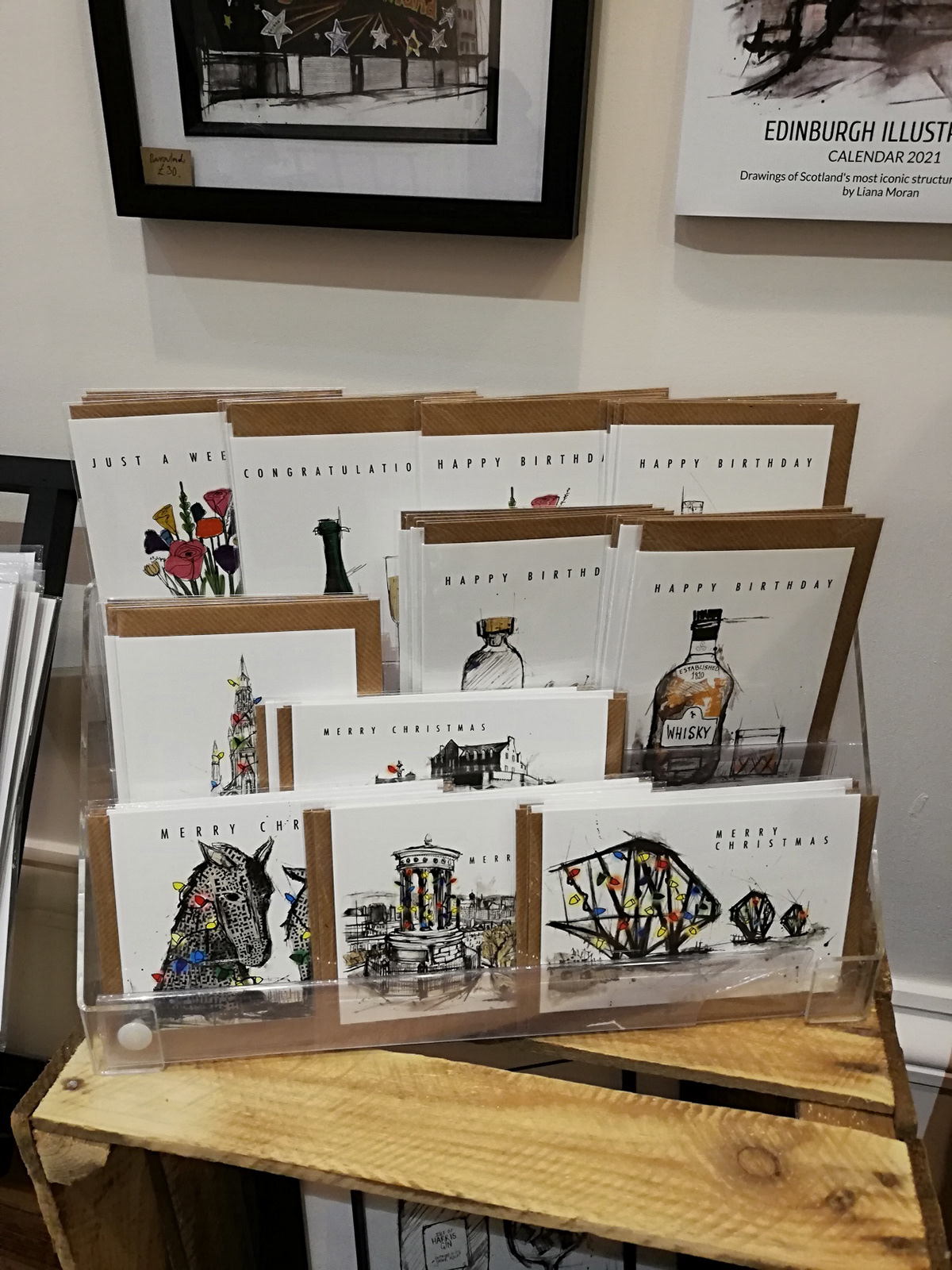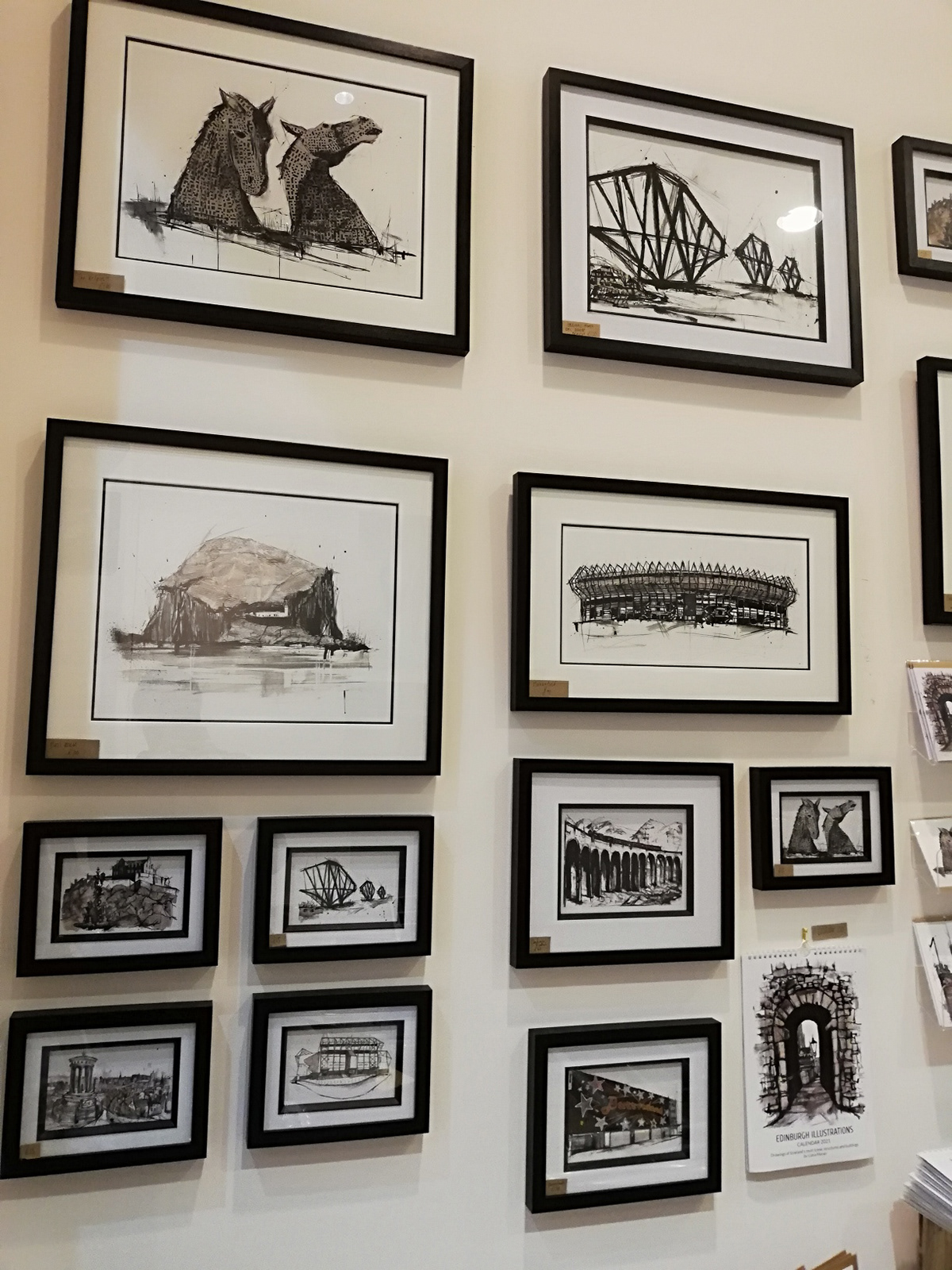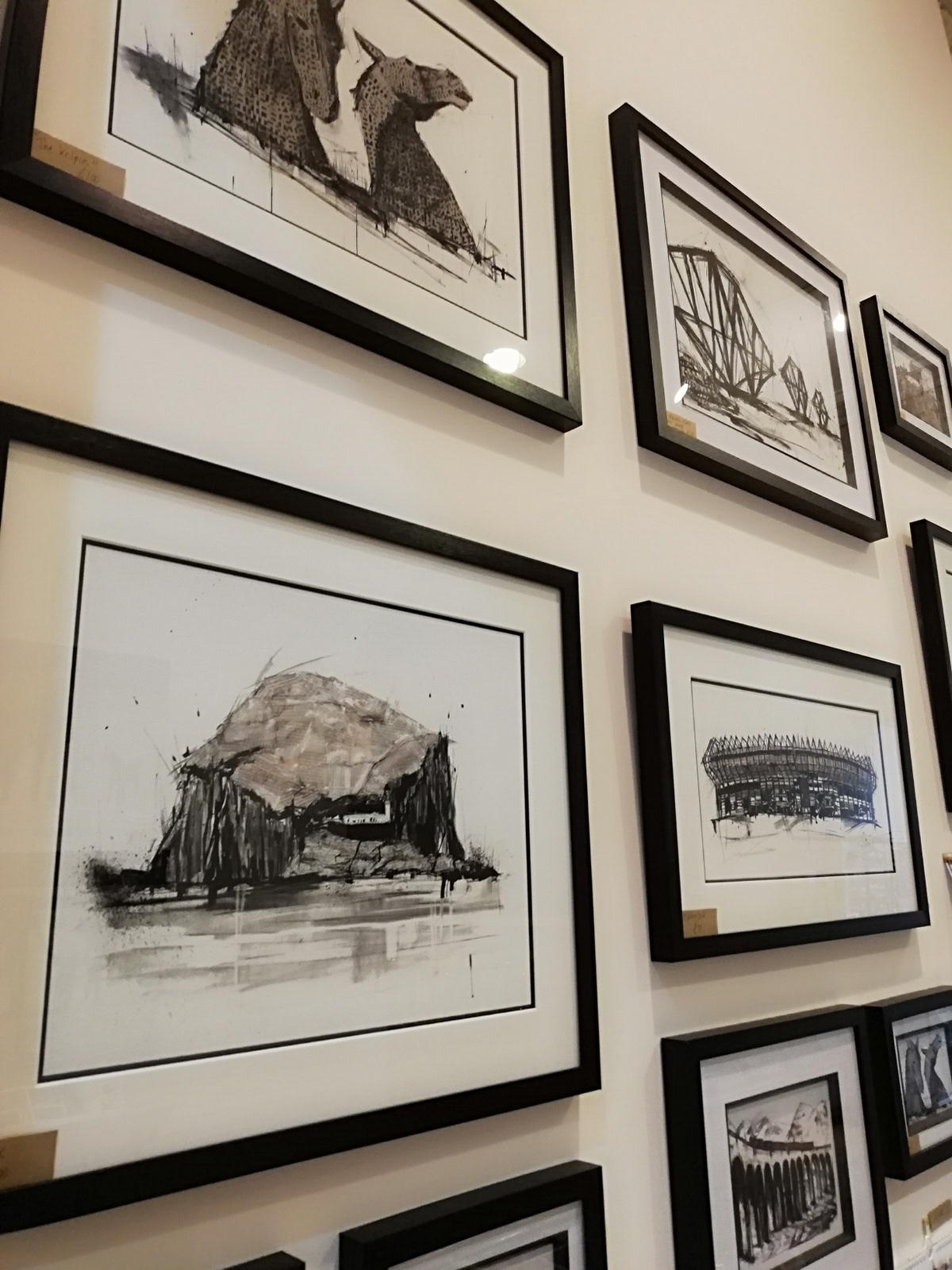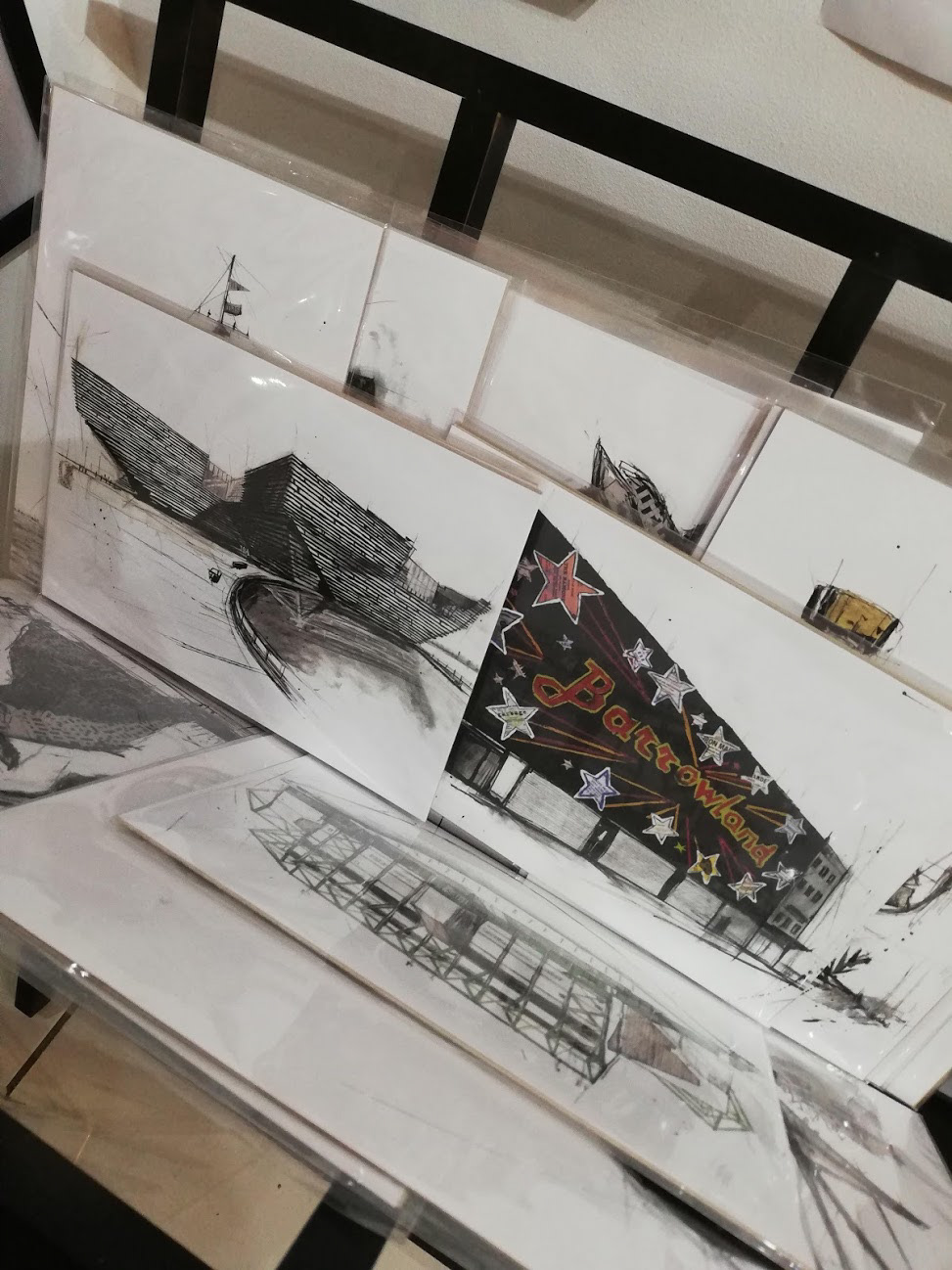 List of illustrations, sizes and price. 
 Edinburgh Castle 
Murrayfield Stadium
Ramsay Gardens 
 View from Calton Hill
Forth Rail Bridge 
 Scott Monument
 Millennium Clock
Holyrood Palace through the gates 
Victoria Street 
ST Giles
Inside St Giles
Modern Art Gallery 
 John Knox's House 
The Glass House Hotel
 Scottish Parliament 
The Dean Bridge
Royal Scottish Academy 
Advocates Close 
Camera Obscura 
Canongate Church 
Tolbooth Tavern 
 Brittania
 Cramond
Glasgow University 
 Glasgow Cathedral 
 Plockton Harbour 
 Eilean Donan Castle 
 Finnieston crane
 Glenfinnan Viaduct 
 Queensferry Crossing 
 Dean Village 
Glenlivet Distillery 
Scapa Distillery 
Fingal's Cave
 The Kelpies
V&A Dundee
 GOMA Glasgow
 Barrowlands
size and price 
W 29cm x  H 21cm - £25 ( A4) 
W 42cm x  H 30cm - £35 (A3)    
W 50cm x H 40cm -  £50
W 60cm x H 50 cm - £60
W 70cm x H 60cm -  £70
All prints are digital, signed and on accost uncoated paper.